Hello LJ! Miss you!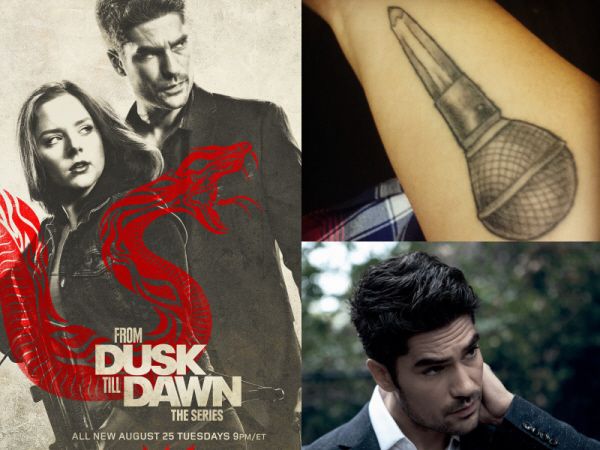 Since I last updated, I got my first tattoo (a microphone and pencil as one). My two passions :) It's on the inside of my right wrist. It didn't hurt as much as I thought, only during the shading. But I'm quite happy with it!
I also jumped into a new fandom dumpster. You know that From Dusk Till Dawn fic I wrote two months ago? Well, now it's up to NINE fics. I haven't written this much fic since like 2012. I'm a goner for Seth/Kate--OTP 2015. I even started posting my fic at AO3. Find me at
quiet_rebel
always and forever.
And that handsome devil at the bottom right is DJ Cotrona, who plays Seth Gecko. HELLO NEW CELEBRITY CRUSH! Don't worry, Tom Hiddleston, you are still my #1 :D
Bonus:
**She answered my question and said my name!
The best part is finding new fandom friends. It's definitely different tweeting reactions as opposed to leaving comments on LJ or whatever, but the rollercoaster emotions are still the same, haha!
Anyway, season 2 starts in three weeks! If I vanish again, you know where I am :)